About Government Business Solutions (GBS)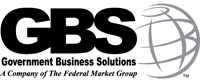 Government Business Solutions (GBS) specializes in public contracts – domestic and international. We provide consulting (application of Best Practices) in business development, project management, contract management, leadership and teambuilding.

We facilitate strategic planning, organizational development and building high-performance teams. We also support government and industry in the privatization of publicly managed activities.

We help clients win government business – more than $23 billion in past 5 years. GBS is certified by the U.S. General Services Administration to provide services to the U.S. Government in consulting, facilitation and privatization.
1. Recipient of the "Hammer Award" for Process Reengineering from the U.S. Government

2. Helped save client over $140 million in annual operating costs

3. Recognized by GSA as the subject-matter expert for Source Selection

4. Helped clients win more than $23 Billion in Government Contracts in past 5 years

5. Consultant to eight DOE National Laboratories & U.S. Army Corps of Engineers for 18 years

6. Extensive library of proven checklists and performance support tools

7. Rated #1 with a perfect score in D&B's Past Performance Evaluation
Clients Include:
World Bank, Stanford University, NASA, Department of Energy, Oak Ridge National Laboratory, Sonofi Aventis, Human Genome Sciences, UK Trade & Investment, Boeing, Defense Contract Management Agency


Back to Top